Yin yoga is becoming increasingly popular, with a growing awareness that our often over-dominant, active, yang lifestyles need the balance of the more restful, deeper and slower practise of yin yoga. This training course will give you the knowledge and skills to bring yin yoga to your students, as well as deepen your own experience of the practise.
This course is open to all qualified yoga teachers and is also an additional optional module for those completing Amy's 280hr foundation yoga teacher training and wish to bring their accreditation to 300hr.
Non-yoga teachers looking to deepen their own personal practise and understanding of yin yoga are also welcome to complete the course, but you are only able to teach yin yoga to others if you are already a qualified yoga teacher.
Course content
History of yin yoga, the breaking free of sanskrit!
Understanding fascia and what really happens when we "stretch".
The essence of yin energy in the body, the nervous system and creating eustress.
The principles of yin yoga, the yin-side of life!
The key yin postures, their anatomy, modifications and contra-indications, including adaptation for pregnancy.
The use of props and turning down the volume on sensations.
Yin yoga classes with Amy (live and pre-recorded).
The art of teaching yin yoga.
Course delivery
The course is largely self-paced study, with opportunity to attend via zoom Amy's weekly yin yoga class. You can start this course anytime and complete it at your own pace. Amy is available to support and interact with you as you progress through the course and beyond.
Course content includes:
Self-paced training videos (10 hours)
Recordings of yin yoga classes with Amy (8 hours)
Opportunity to observe and participate in Amy's live yin yoga class Tuesday 7.15pm-8.15pm (up to 5 hours)
Self-study and reading (2 hours)
Tutor interaction, Amy is available via email ([email protected]) to answer any questions you have whilst you study and beyond.
Opportunity to join Amy's yoga teacher community for on-going support and mentoring.
You have on-going access to all course content and after completion of this course you will be awarded 20 hours of further training (CPD) and be issued with a certification of completion by Amy. Please note this is a non-accredited further training course, if you would like to complete the Yoga Alliance Professionals accredited yin-yoga teacher training please visit my 40hr Yin-Yoga training course by clicking here.
Practise yin yoga with Amy
If you would like to try some yin yoga with me before committing to the training I have a short free yin-course and some yin-yoga classes on my you-tube channel!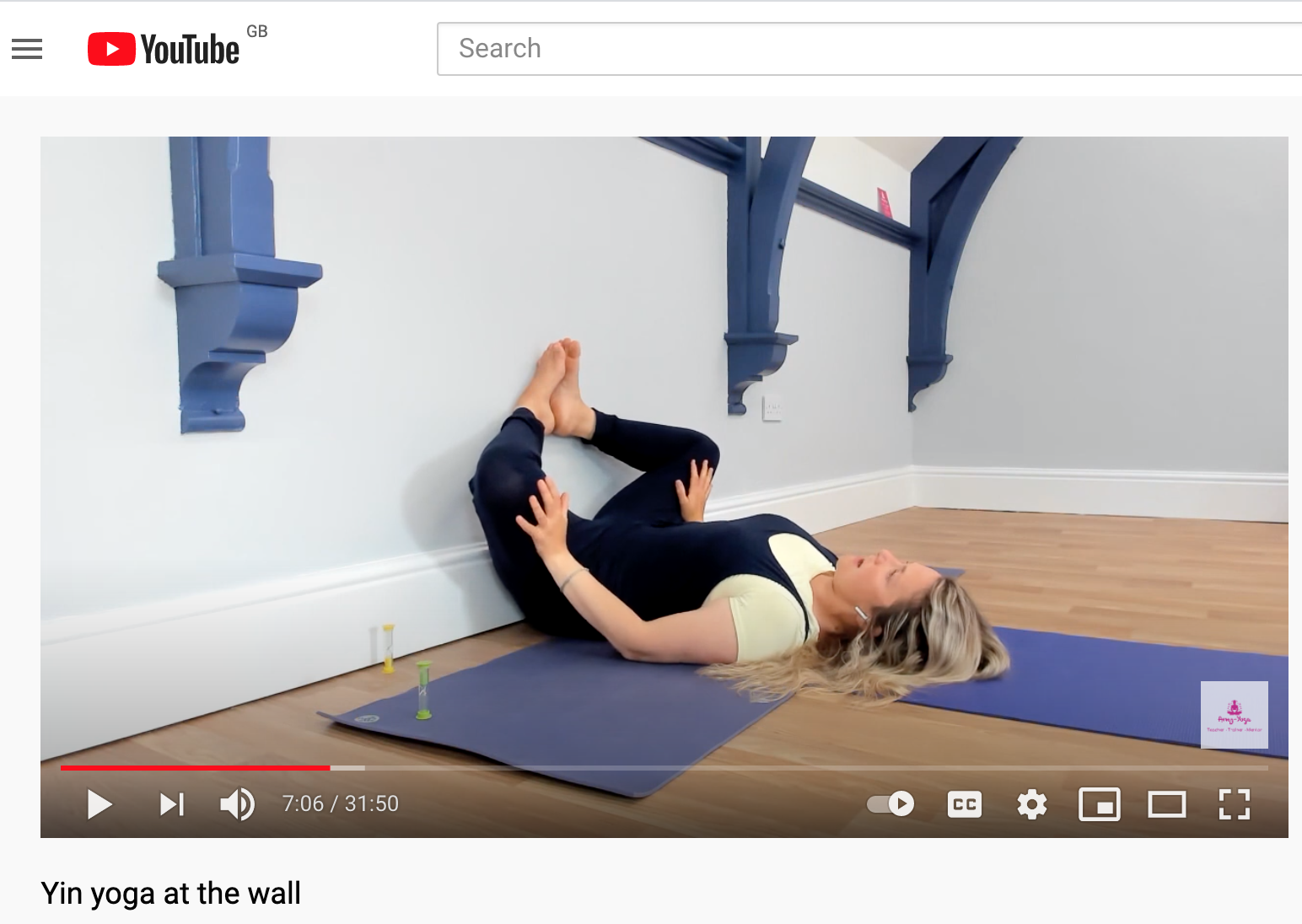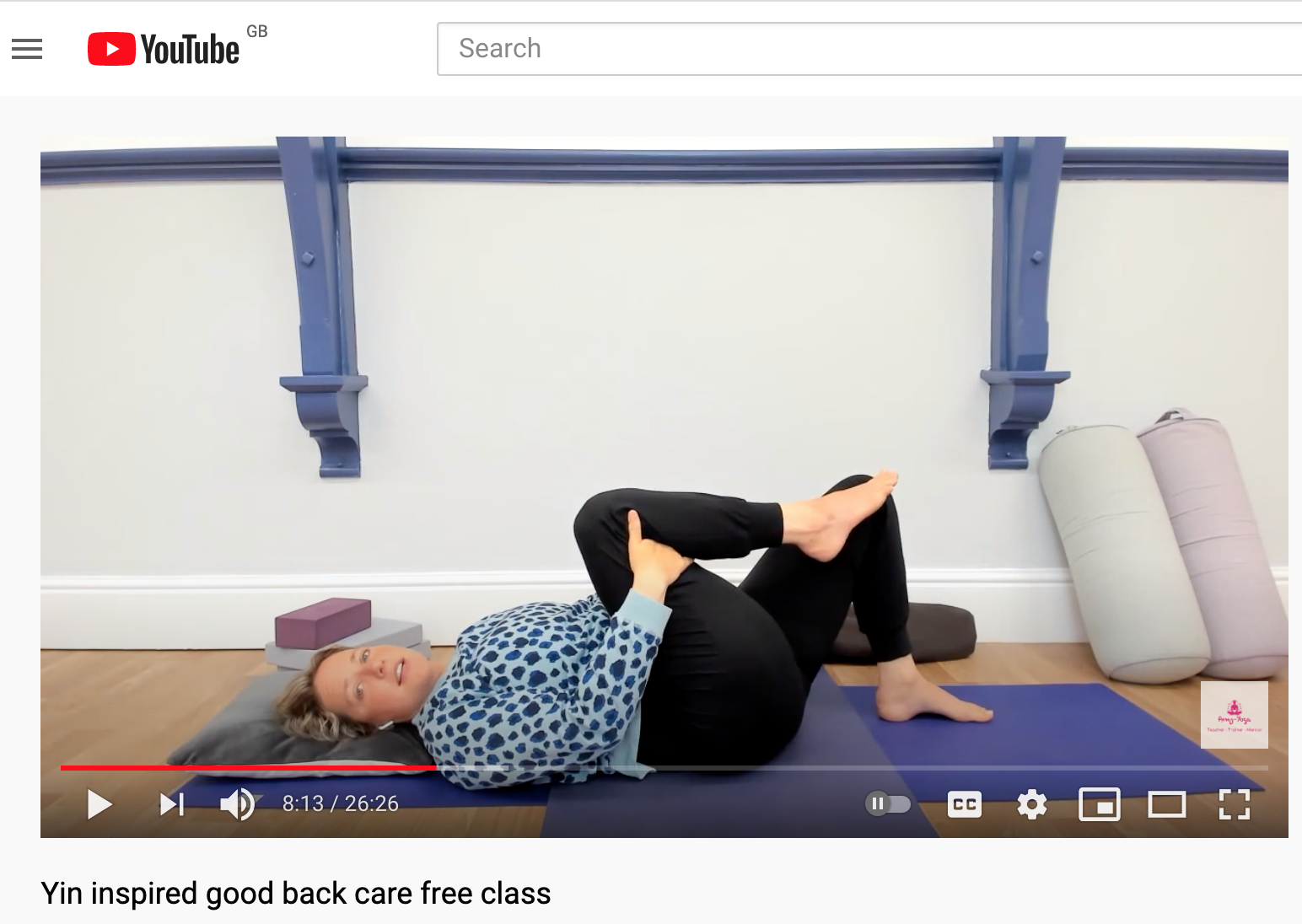 Yin-inspired class for good back care