Most foundation yoga teacher training courses devote at best a couple of hours on how to adjust a yoga practise to accommodate a pregnant woman. Yet the likelihood is at some point most yoga teachers will probably find that one of their regular students becomes pregnant or a pregnant woman unexpectedly joins the class.
Concern or fear when teaching yoga to a pregnant women is an all too common problem for yoga teachers, especially for newly qualified teachers.
This Yoga Alliance Professionals further developmental training, will give you the confidence to safely and effectively integrate a pregnant woman into your general yoga classes, using easy to remember principles of support, soften and space. You will also be able to advise a woman when a general yoga class may not be suitable during her pregnancy.
This further training course will also serve as an excellent foundation to any teacher considering taking additional specialist training in pregnancy yoga.
Pregnancy is such an important time during a woman's life, and yoga can be so beneficial in helping to reduce aches and pains, as well as encourage women to nurture themselves and their babies. The more opportunity they have to access yoga the better!
This course is perfect if you are:
Looking to enhance your knowledge and skills as a yoga teacher.
Wanting to feel confident at teaching yoga to a pregnant woman.
One of your regular students has become pregnant and wishes to continue to attend your class.
You are considering completing specialist training in pregnancy yoga.
At the end of this course you'll be able to:
Teach pregnant women more confidence, and integrate them safely into your general classes.
Offer pregnant women specific modifications to their practise.
Discuss the hormonal and bodily changes that impact a yoga practise as pregnancy progresses.
Discuss common problems that occur and how yoga can help.
Identify women who should attend a dedicate pregnancy yoga class.
Please note this course will not train you to teach a dedicate pregnancy yoga class.
Course delivery:
The course is self-paced online training, you can start this course anytime, complete it at your own pace and repeat as often as you like.
Course content includes:
Self-paced training videos (4 hours)
Opportunity to observe pregnancy classes taught by Amy (2 hours)
Self-study, reading and self-quiz (2 hour)
Tutor interaction, Amy is available via email to answer any questions you have whilst you study.
8-hours YAP CPD points
On-going access to all online course material and up-dates.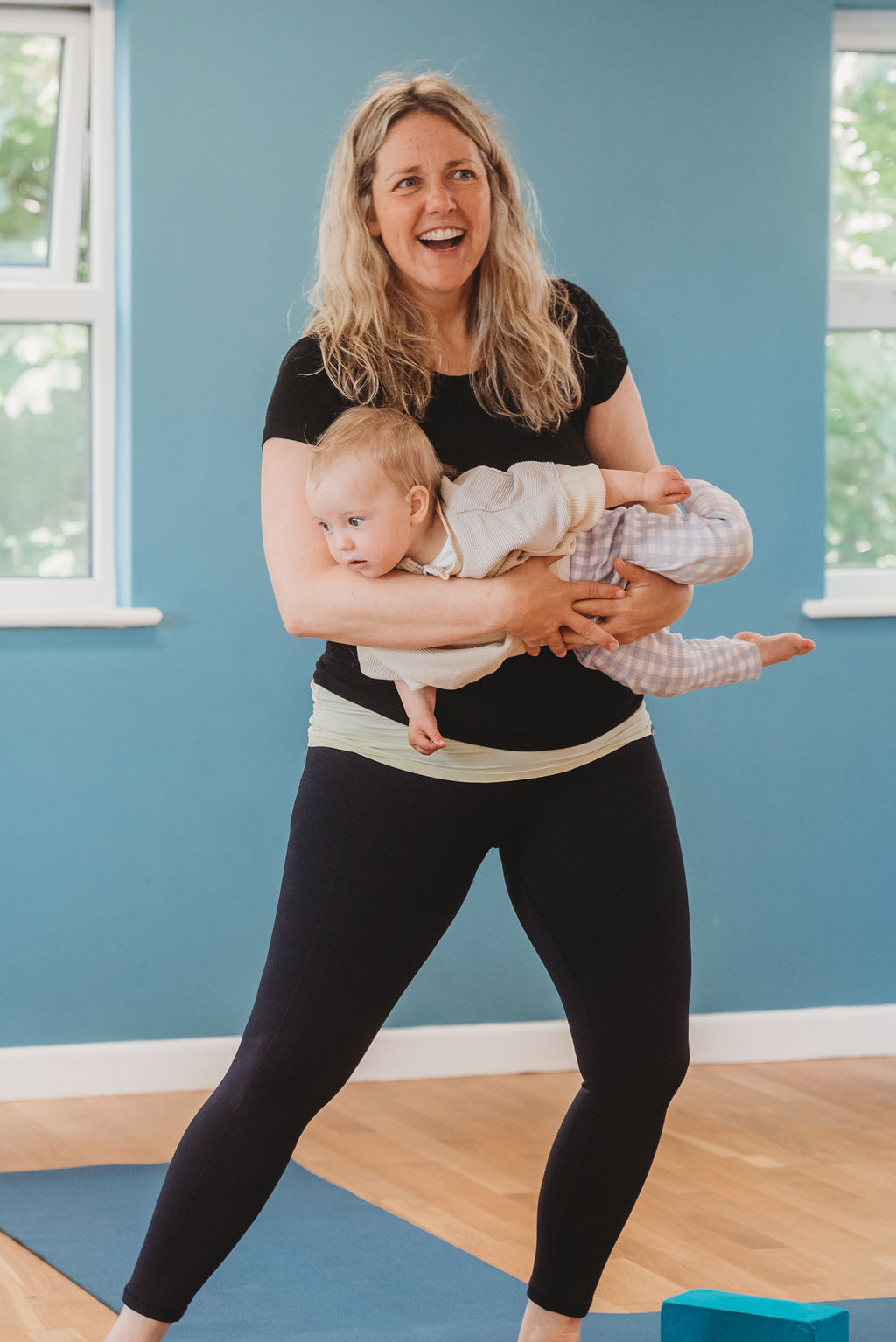 Hi I'm Amy

I've had the honour of teaching pregnancy yoga for over 12 years. In this time I've literally taught 100s of women and bumps!
I would love to support you to feel confident to include a pregnant women in your general yoga classes. Sometimes there isn't access to a dedicated pregnancy yoga class or she would simply like to carry on in her regular yoga class with you!
I am Yoga Alliance Professionals Trainer-pro and approved coach, and have been training and mentoring yoga teachers for several years.