Share in the joy that is teaching and practising yoga with toddlers!
Most children's yoga teacher training courses do not cover this unique age group and this course is here to fill this gap!
This self-paced study CPD course will give you tools and knowledge to teach fun, authentic and engaging toddler and family yoga classes.
This course covers how to deliver yoga classes for children aged between 18 months and 4 years with their parents or carers.
Enabling you to create vital community and connections for families of younger children through yoga.
This is course is open to all yoga teachers who have experience of working with children and wish to know more about effectively adapting yoga classes for toddlers.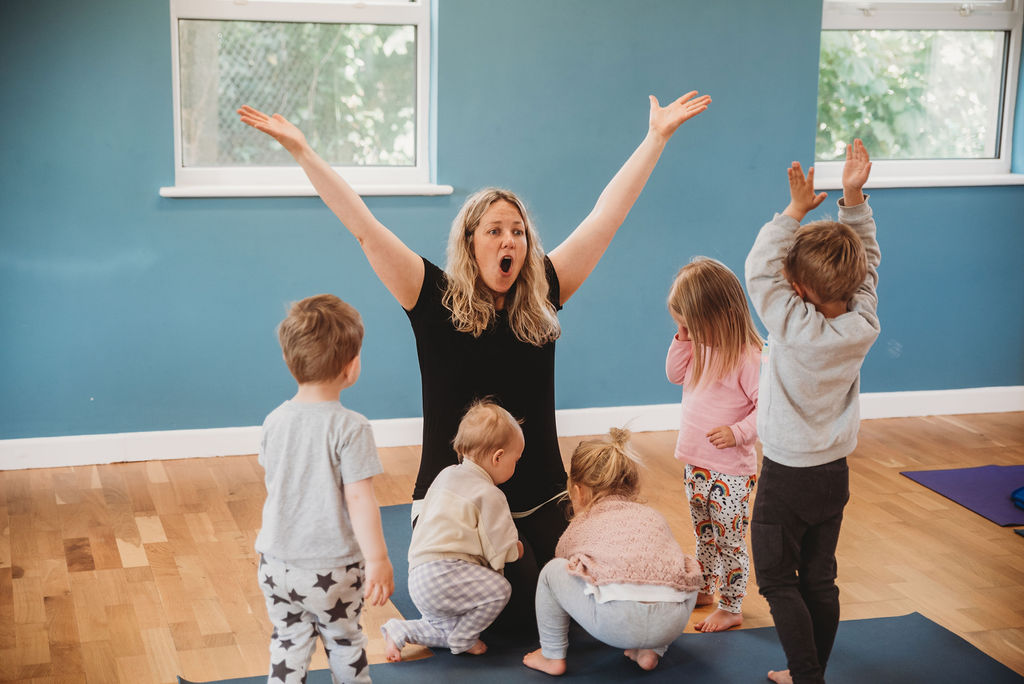 Om Namaste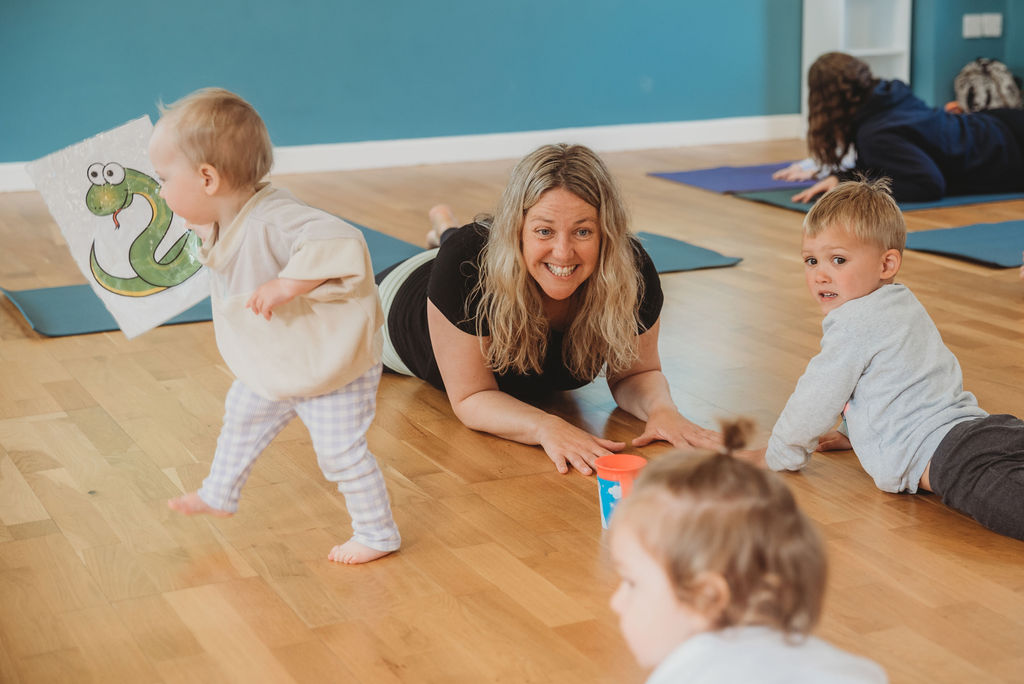 Teaching asana to toddlers

The art of passivity

Course delivery:
The course is self-paced online training, you can start this course anytime, complete it at your own pace and repeat as often as you like.

At the end of this course you'll be able to:
Understand the developmental stages and movement in children from 18 months to the age of 4 years.

Know how to teach asana and movement to toddlers.

Use a range of props and resources for teaching toddler yoga, including scarves, beanbags, balls, and creative use of yoga blocks and bolsters!

Know how to cultivate relaxation and passivity through breath, mantra and storytelling.

Effectively incorporate parents and carers into the class to create a joint practice!

Understand a typical class structure and sequence for a toddler and family yoga.

Know how to effectively engage younger children and navigate toddler behaviour.



Course content:
Self-paced training videos
Toddler yoga class recordings for observation
Self-study and reading
 Yoga Alliance Professionals approved developmental workshop (12hrs CPD)
IPMH accredited training.
On-going access to all online course material and updates for the lifetime of the course, a minimum of 12 months.
Access to Amy's yoga teacher closed FB group for additional support.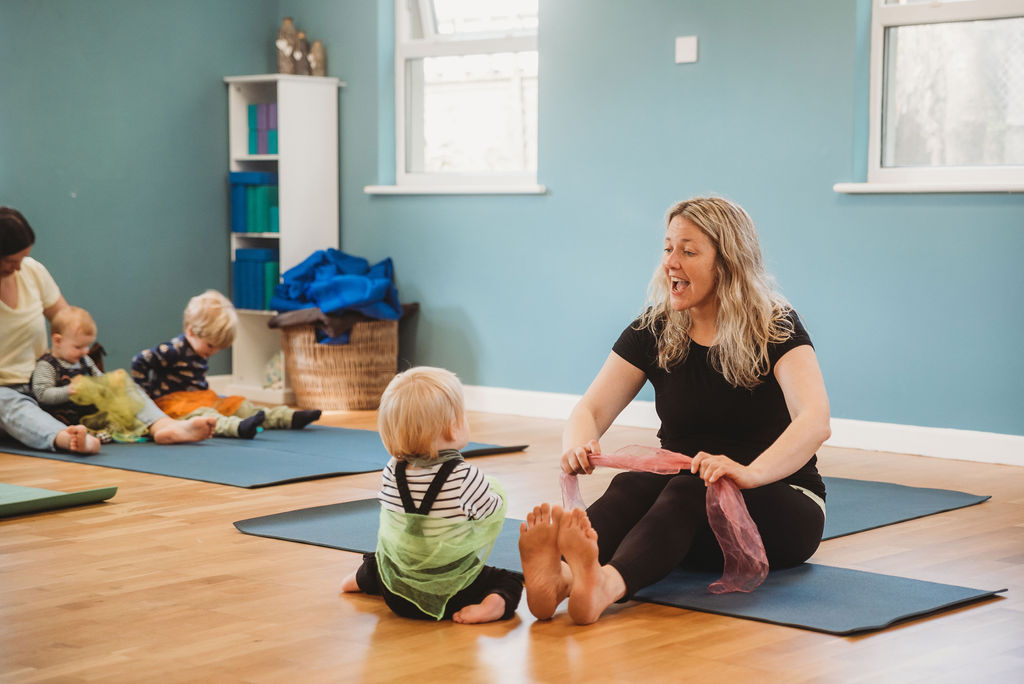 Hi I'm Amy!

And I basically love doing yoga with toddlers, it truly is yoga with out the ego.
I have had the joy of teaching toddler & family yoga for over 12 years and counting!
Prior to my life as a yoga teacher I was music teacher, teaching in across primary and secondary aged children.
This course is born out of all my years of experience of working with children and teaching toddler yoga.
Which I can confidently say - is the best job in the world! And I am excited to share my knowledge with you.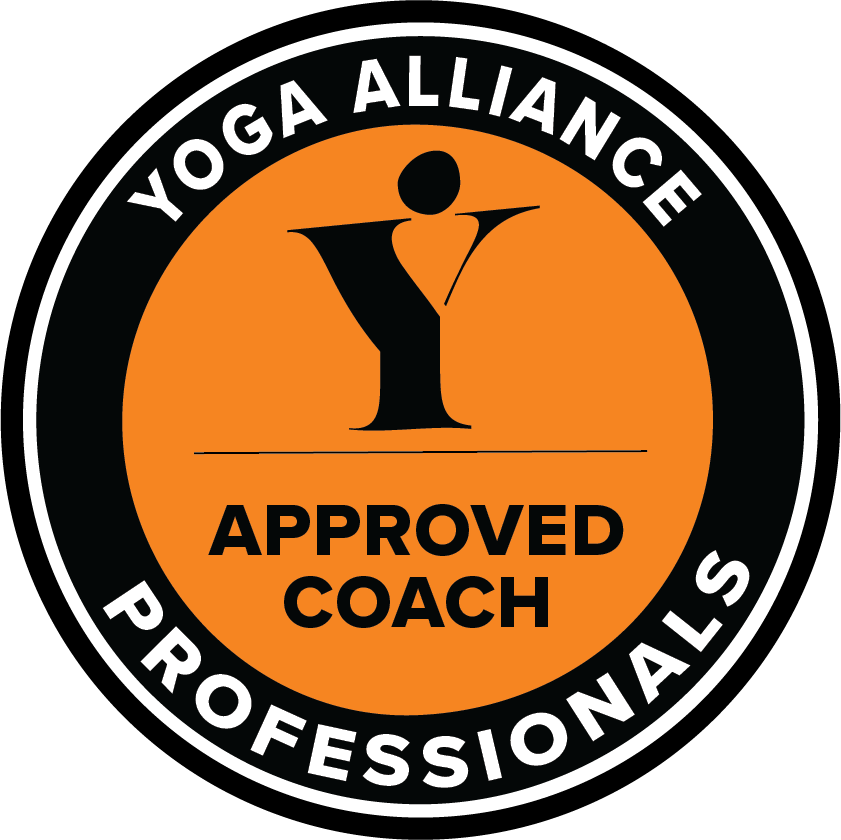 Visit Amy's Coach profile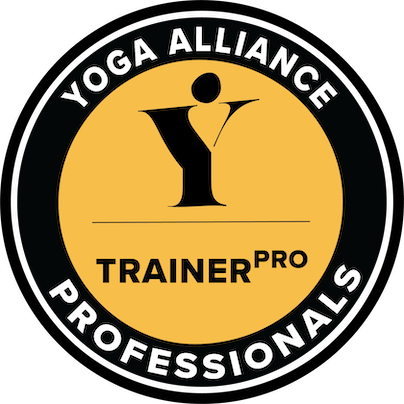 Visit Amy's Trainer profile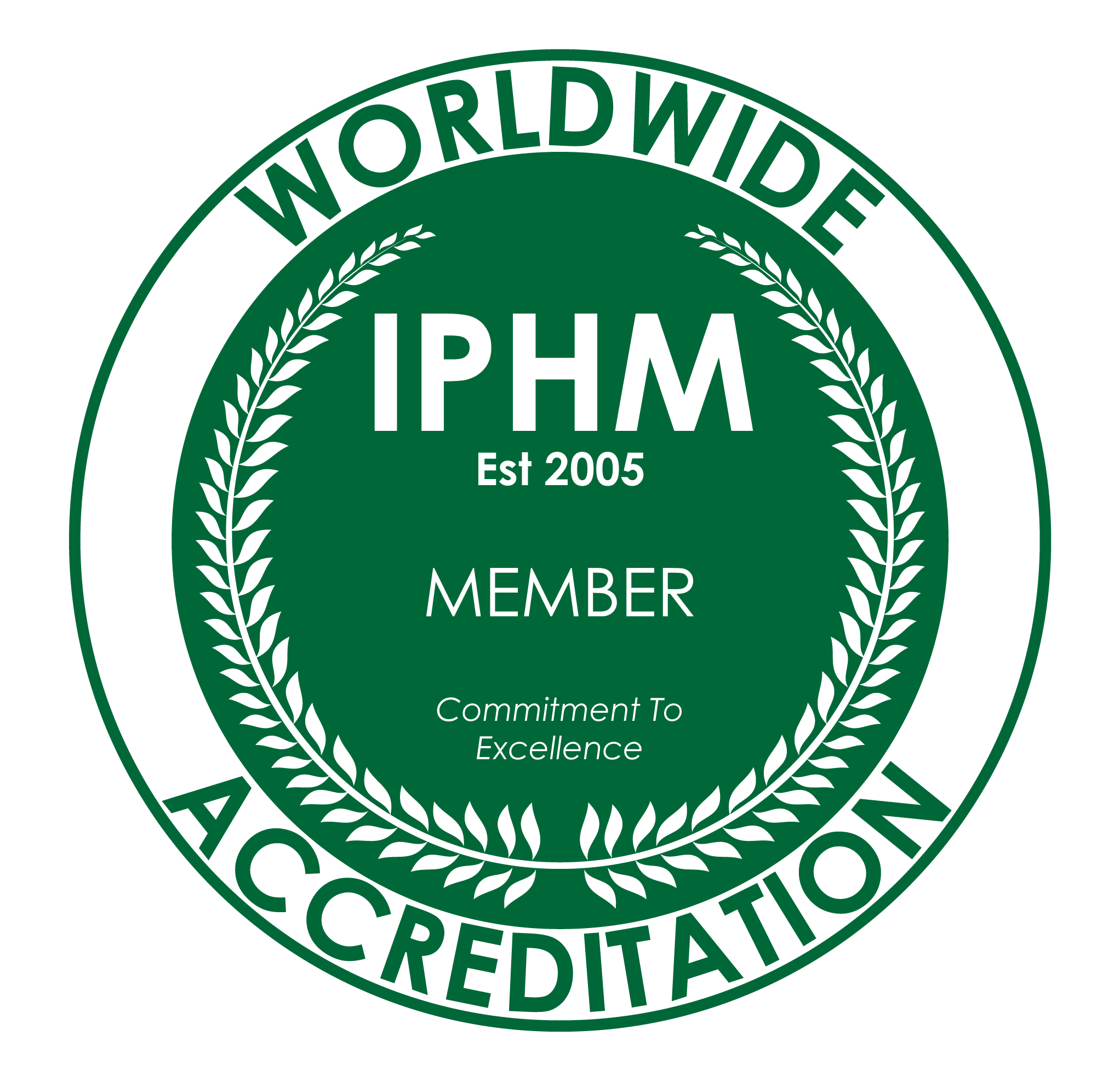 Visit Amy's IPHM profile