Teaching mums and mums-to-be is simply a joy! We don't just teach yoga, but create meeting places, support and community for women at this special, but often challenging time, in their life.
I have had the pleasure of working with pre and postnatal women for over 12 years now, as well as growing two babies of my own, and in this time I have refined what really works. It is a privilege to share my knowledge and experience with you in this 10-hour Yoga Alliance Professionals further development training.
This course is perfect if you are: a teacher of pregnancy and postnatal yoga looking to enhance your subject knowledge, and grow your class numbers when teaching bumps, mums and little ones.
Course delivery: The course is self-paced online training, you can start anytime, complete it at your own pace and repeat as often as you need to.
Course content includes:
Self-paced training videos (7 hours)
Recordings of pregnancy and postnatal yoga classes with Amy (3 hours)
Tutor interaction, Amy is available via email to answer any questions you have whilst you study.
10-hours YAP CPD points
On-going access to all online course material and up-dates.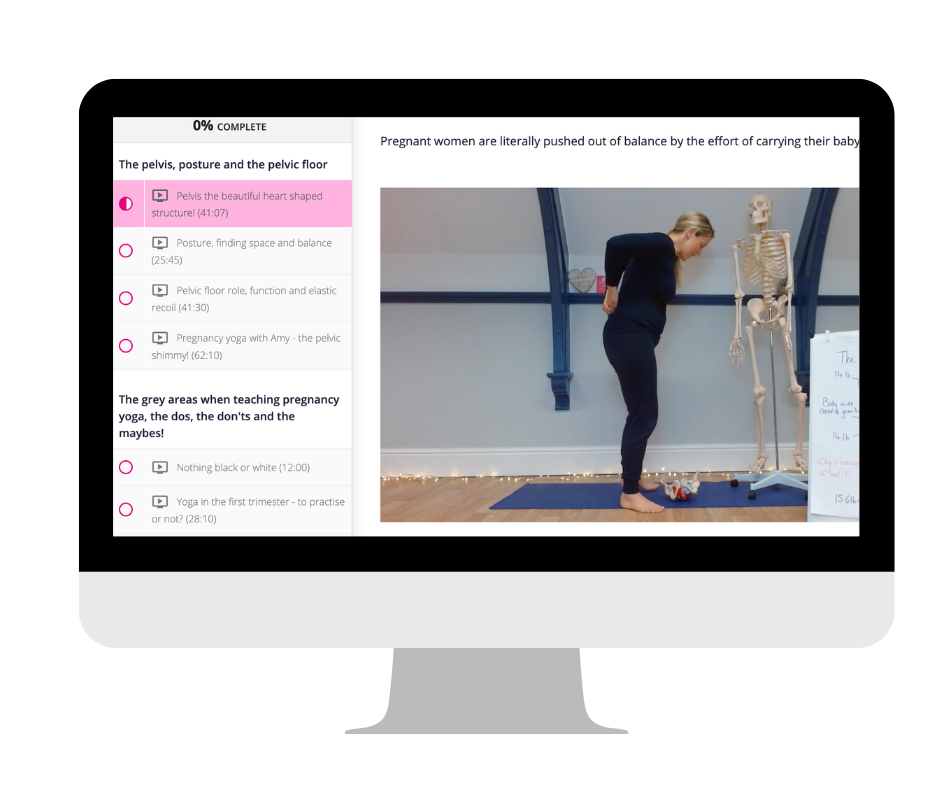 Pelvis, posture and pelvic floor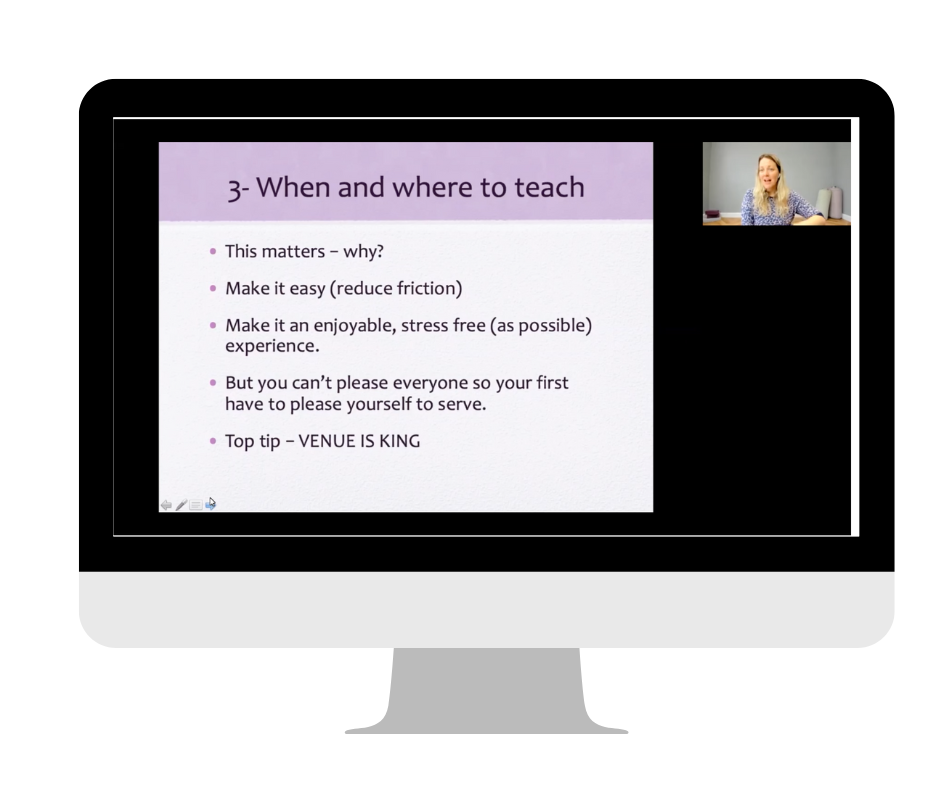 Create a heart centred business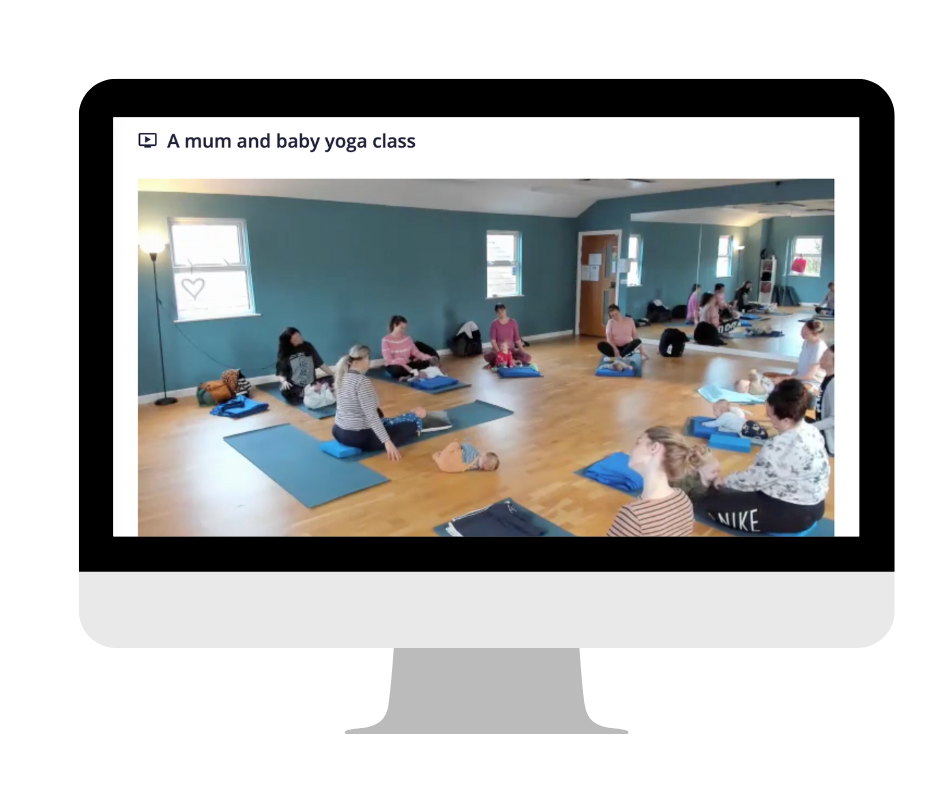 Observe real classes

Course curriculum
Worksop 1: The Pelvis, posture and the pelvic floor (3 hours)
Exploring the pelvis:
Feeling and knowing the pelvic bones.
Pelvic centric movements - shimmy!
The balancing system of the head, pelvis and feet.
Finding a balanced posture:
The relationship of the pelvis and posture.
The relationship of the feet to the pelvis, posture and pelvic floor.
Understanding influences on posture and how to return to balance (no good or bad posture!)
The pelvic floor
To squeeze or not to squeeze?
Effective engagement of the pelvic floor.
Integrating pelvic floor awareness and engagement into movement.
Workshop 2: The grey areas teaching pregnancy yoga, the dos, the don't and the maybes! (3 hours)
Pregnancy is full of dos and don'ts, yet who knows her body and her baby the best, she does, our role as yoga teachers is to simply empower this!
Yoga in the first trimester, to practise or not?
What is the current advice around supine lying and why?
Guidance for breath work and pranayama.
Asanas to do or not to do, including adho mukha svanasana, baddha konasana, twists, squats, inversions and back bends?!
Understanding the impact of pregnancy on the pelvis, core and posture. Are we creating conditions to exacerbate postnatal conditions such as diastasis recti?
Teaching the pregnant experienced yogi.
Workshop 3: Teaching yoga postnatally safely and effectively (3 hours)
Understanding the body postnatally.
The impact of breastfeeding on a yoga practise.
Postnatal rehab for diastasis recti.
Postnatal rehab for pelvic floor issues, including prolapse.
Support for other common postpartum conditions.
Workshop 4: Creating profitable, heart-centred yoga classes for bumps, mums & little ones (1.5 hours)
5 key ingredients to serve and thrive:
Consistency (showing up)
Create the right community (support and non-judgement)
When and where to teach (make it easy!)
What to charge and how to collect money (make it easy!)
Simple marketing for sustaining class numbers - (showing up without burning out)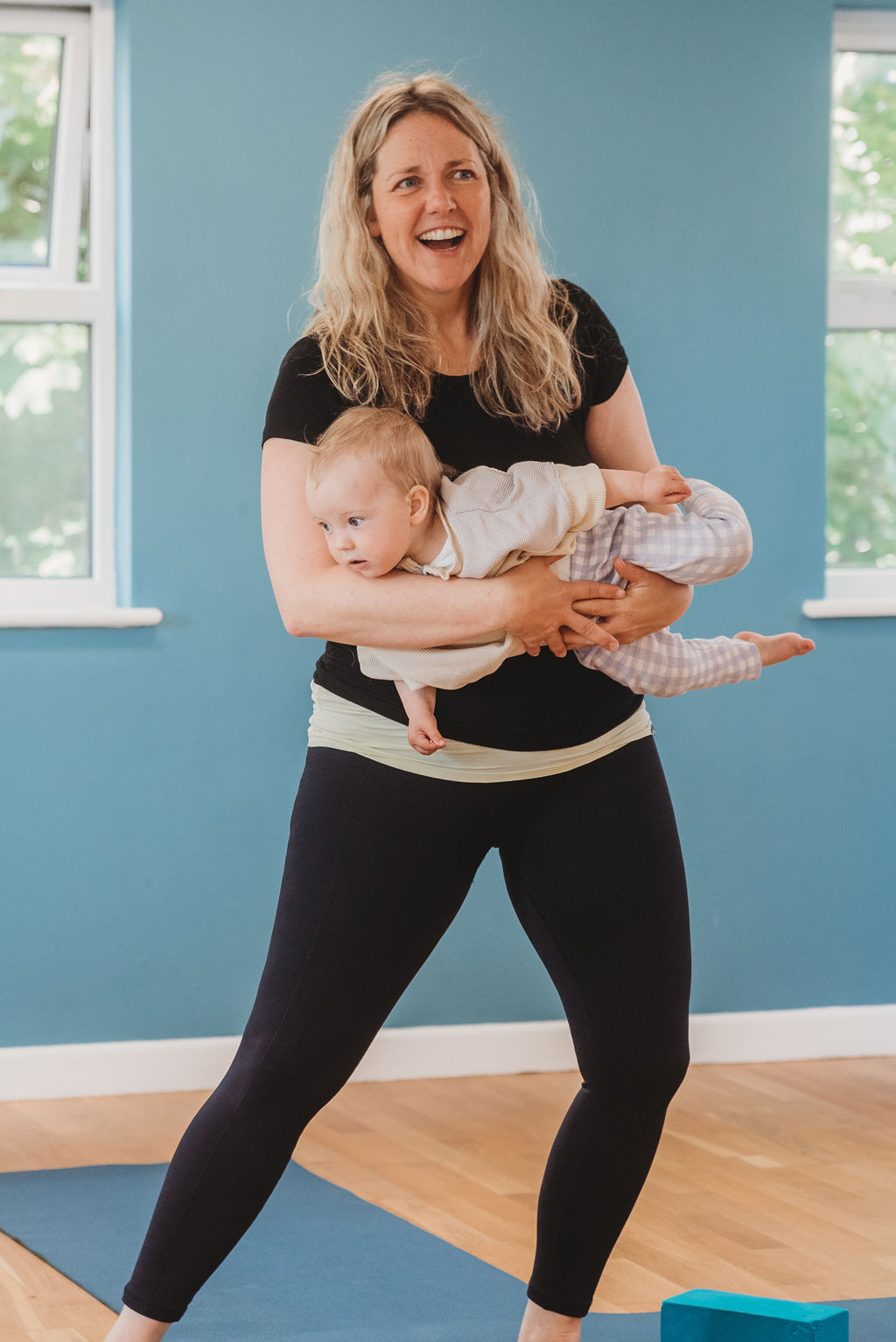 Hi I'm Amy

I've had the honour of teaching pre and postnatal yoga for over 12 years. In this time I've literally taught 100s of mums, bumps and little ones. And continue to this day to have busy, thriving pre and postnatal yoga classes.
I would love to support you to extend your knowledge and skills in teaching pre and postnatal women in your yoga classes, as well as share a few tips when it comes to the business side of things.
I am a Yoga Alliance Professionals trainer pro and approved coach, and have been training and mentoring yoga teachers for several years.