This 90 hour, accredited Yoga Alliance Professionals specialist training course will train you to teach pregnancy yoga, yoga for birth, postnatal rehabilitation yoga and mum & baby yoga classes safely and effectively to women both in-person and online. The course is delivered through self-paced study, with tutor interaction and support throughout, via a creative mix of training videos, online manual resources, live class observations, 1:2:1 mentor sessions, assignments, teaching practise and video feedback. You can start this course anytime and use yoga to create community and support for women at this special time in their lives.
Who is the course for?
Yoga teachers: The course is open to all qualified or trainee yoga teachers from any school or tradition.  Teachers must have a passion to use the physical and mental benefits of yoga to support women in this special and sacred time of their lives.
Yoga practitioners from other professions: Non-qualified yoga teachers are welcome to apply if they come from a related profession such as midwifery, medicine, doula, health workers, fitness instructors, body workers or education.  All non-qualified yoga teachers must have been practising yoga for at least two years and have attended a minimum of 40 hours of yoga classes.  
Time commitment
Due to the online nature of the course there is more flexibility to fit the course around every day life and work. You can join the course anytime and it takes between 12 to 16 weeks to work through the course and complete assignments, dedicating roughly 4/5 hours a week, however some students take longer or shorter time depending on their other time commitments and previous teaching experience. You are encouraged to complete the course within 6 months.
Pre and Postnatal Training course
Meet Amy, an experience Yoga Alliance Professionals senior teacher and approved trainer-pro. Amy has had the pleasure of teaching pregnancy and mum and baby yoga classes for over 10 years, as well as growing two babies of her own!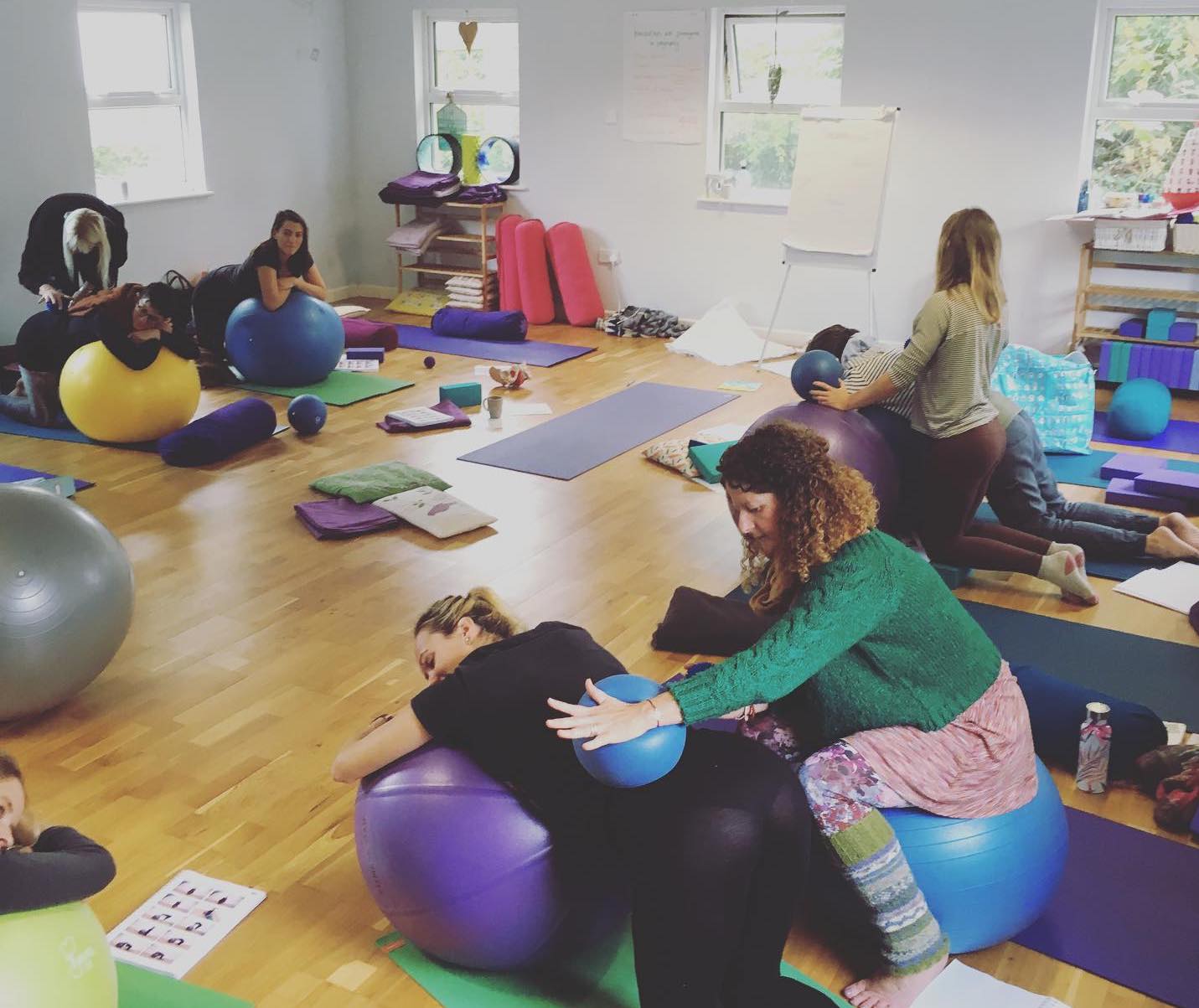 Pregnancy Yoga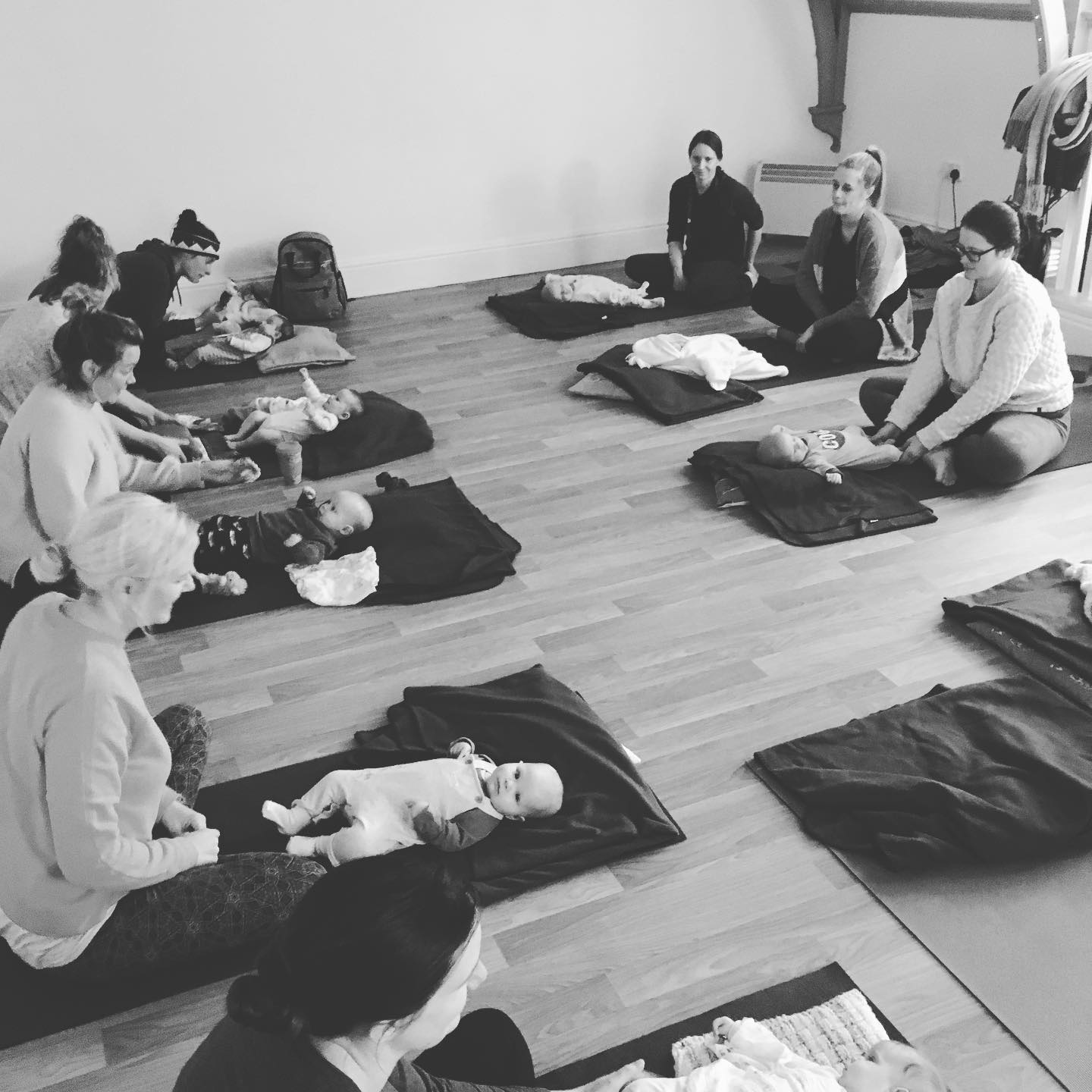 Mum and Baby Yoga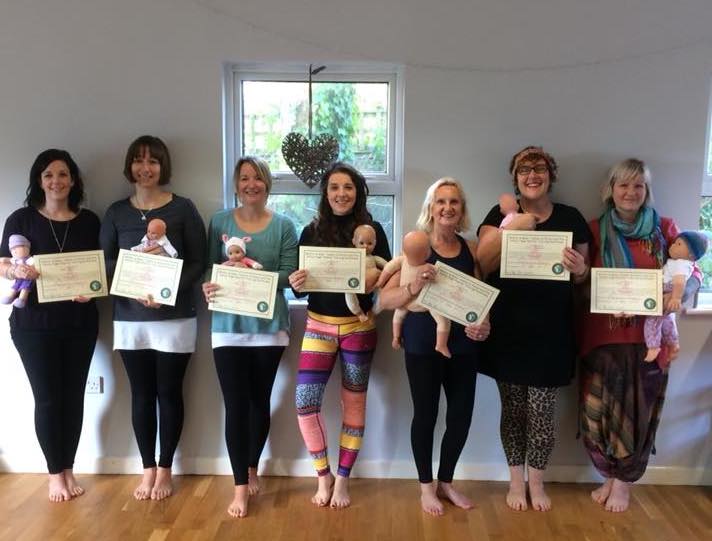 The Course Content (syllabus)
Module 1: Yoga for Pregnancy and Birth
Anatomy and Physiology 
• The physiological changes, hormones and emotions from conception to labour.
• Labour, a 'normal' labour and other courses of labour, including induction, intervention and caesarean-birth. 
• The pelvis and pelvic floor in pregnancy and labour.
 Complications in pregnancy
• Common conditions of pregnancy, including pelvic girdle pain or symphysis pubis dysfunction, sciatica, LBP, HBP, oedema, insomnia, fatigue, nausea, heartburn wrist pain, back pain and the impact of relaxin on the ligaments.
• More serious conditions, including preeclampsia and HELLP syndrome.
• The dark side of pregnancy, bereavement and grief.
 Yoga Asana
• Yoga in the first trimester, to practise or not?
• Asana and class sequences for the 2nd and 3rd trimester of yoga.
• Optimal Foetal Positioning and asana.
• The grey areas, the dos, the don'ts and the maybes?!
• Precautions, prohibitions and modifications including safely integrating women with symphysis pubis dysfunction (SPD) into a class.
• Using props in asana: swiss/gym balls, pilates balls, blocks, bolsters, cushions, chairs, and straps.
• The pelvic floor: traditional kegels, postural asanas for pelvic floor engagement and release, and structural support of the pelvis.
• Yoga for birth preparation: birthing positions for the 3 stages of labour and discussing labour with sensitivity.
 Pranayama, meditation and visualisation 
• Breathing practices for pregnancy and labour.
• Working with sounds, mantra and mudra.
• Visualisations, affirmations and meditation for pregnancy and labour.
 Planning and teaching
• Lesson planning and class sequences to enable well rounded yoga classes that meet the varying needs of pregnant women.
• Incorporating yoga philosophy within a class.
• Teaching methodology in person and online.
Module 2: Yoga for the Postnatal Period
Working with mothers 
A Mother's health and wellbeing, including postnatal depression, sleep deprivation, birth trauma, exhaustion, breast-feeding, the pressures of motherhood and further pregnancies.
The postnatal Period
• The first 6 weeks, 12 weeks, 6 months, and beyond.
• Common physical issues, including diastasis recti, and wrist, back and knee pain.
• The impact of pregnancy, and labour on the pelvic floor and pelvis.
• The impact of breast-feeding on the body and our yoga practice.
 Yoga for Postnatal rehabilitation 
• Postnatal specific asana practices 6 weeks, 12 weeks and beyond.
• Rehabilitation yoga for diastasis recti
• Yoga for the "core", the process of re-discovery.
• The pelvic floor: exploration of traditional approaches to the pelvic floor, including mula bandha and kegels, and functional use of the pelvic floor integrated into movement.
• The use of small Pilates exercise balls.
• Pranayama and relaxation in the postnatal period.
 Mother and Baby Yoga Classes (6 weeks to 10 months)
• Baby development 6 weeks to 10 months.
• Asana for mother and baby together, including songs, movements, and visual props for babies.
• Yoga for babies.
• Ways to hold, lift and carry baby safely.
• Breath work, mantra/sound, and relaxation for mother and baby.
• Class plans and sequences for Mother & Baby yoga, planning for the unexpected!
• Teaching methodology online and in person.
Also included - The Business of running classes for mums and mums to be.
• Setting up a class, suitable venues, class times, payment structures, teaching safely online and marketing made easy.
• Child protection, and Enhanced Disclosures (CRB checks), our responsibility as yoga teachers.
Course content and delivery
• 1:2:1 mentor sessions with Amy via zoom at the start of the course, after each module and as you work through the training (10 hours in-person)
• Self-pace training video (30 hours)
• Access (via zoom) to live in-person pregnancy and mum & baby yoga classes for observation, class recordings also available for further observation (16 hours in-person)
• Access to "Further training for pregnancy and postnatal yoga teachers" course bundle (10 hours)
• Online written manual resources (4 hours)
• Personal reading, research assignments, planning and teaching practise (18 hours)
• Video feedback on all assignments and teaching practise (2 hours in-person)
• On-going support after course via Amy's specialist teacher training FB group.
• On-going mentoring and business support via Amy's teacher community FB group
• On-going access to all online course material after the course.
Terms and conditions
The course costs £625, payment made in full, or 3 monthly payments of £215 per month, you can join the course anytime, please complete an application form before purchasing course. Click HERE for application form.
Refund and Cancellation Policy (T&Cs)
Due to the online nature of the course once your place is paid for it is non-refundable. 
Attendance and completion of the course (T&Cs)
Students should complete 100% of all online content, in-person contact hours and assignments, upon completion a certificate will be issued.
Your details (T&Cs)
Please note that Amy Jones will pass on your details (name, email and phone number) to the Yoga Alliance Professional so they can contact you directly and invite you to register as a member of YAP UK. You understand you have the option of opting out of this registration process.  Your details will not be passed on to any other parties. 
By purchasing this course you are agreeing to all the T&Cs laid out above, including the cancellation policy.  
Included in this training is Amy's 4 course training bundle "Further training for pregnancy and postnatal yoga teachers"
Pregnancy and postnatal yoga training course preview
Self-pace training video example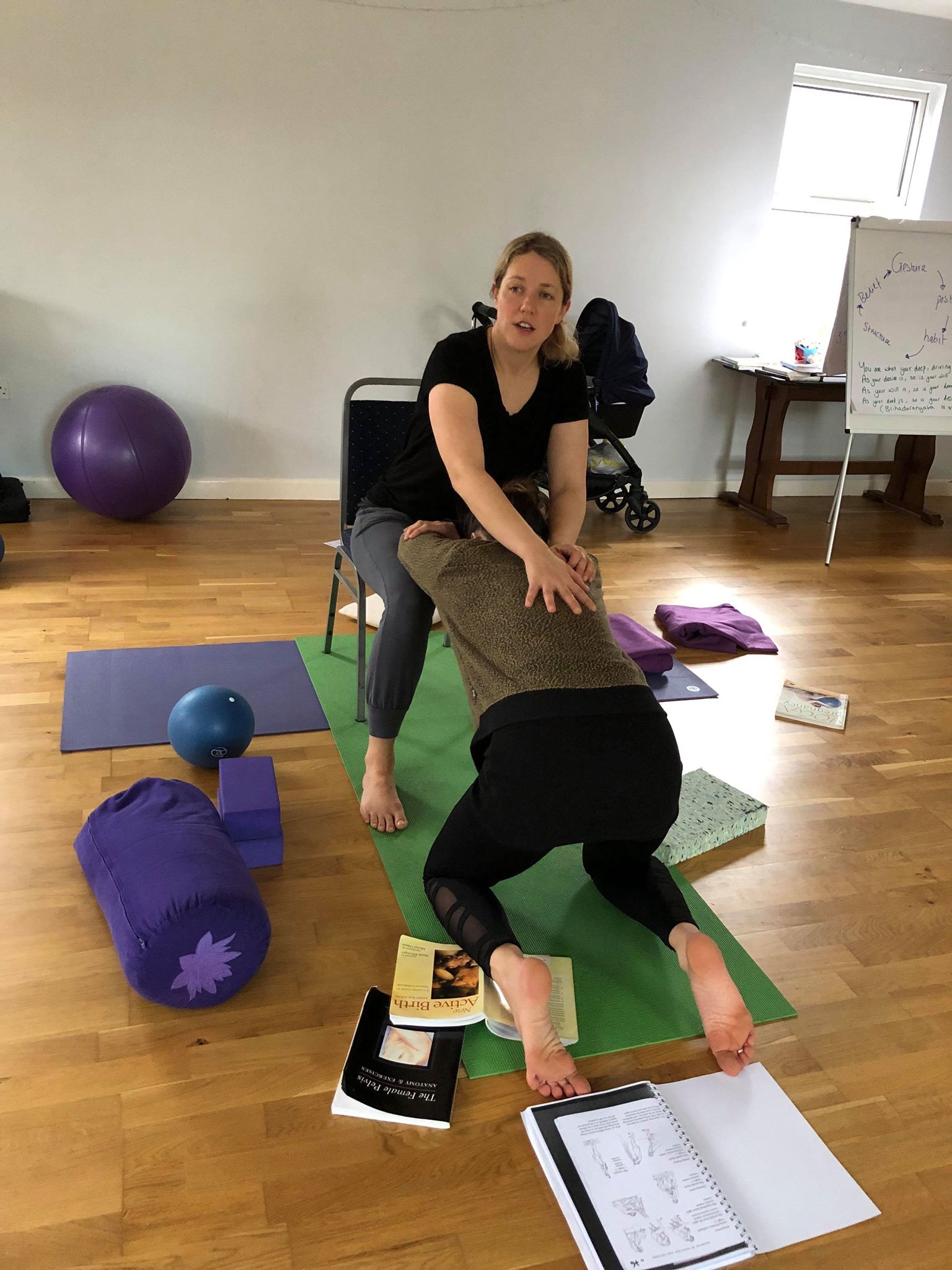 "From the first phone call of my enquiry to the final signing off, I have really appreciated your support.  You have kept everything 'real'; the course is informative as well as enjoyable. For me, the mix of online learning and participation in classes has been very rewarding, even without the FtF contact. I have been able to work at my own pace and not feel pressured to complete modules by certain dates /times".  Karen McPherson
 "I never thought that I would sign up to a completely online yoga training course, but after experiencing how well Amy made the transition to teaching other courses completely online during lockdown I felt confident that I would learn a lot this way. Amy definitely did not disappoint - her 1-2-1 guidance, online videos, tutorials, and class recordings alongside her resources made this a very informative, interesting and varied course - she really knows her stuff! Her knowledge has not only made me feel comfortable with listening to my own body during pregnancy, but also with passing on my passion for yoga to women during a very exciting, but potentially vulnerable, moment in their lives. I would 100% recommend this course to anyone who is looking into training as a pre and post natal yoga teacher".   Roz Schofield
"I absolutely loved the pregnancy and postnatal course with Amy. The online content was really extensive and easy to navigate and any question I had was answered with enthusiasm and in great detail. I've been teaching vinyasa yoga for a couple of years, but after falling pregnant myself earlier this year, I found that the course with Amy really helped me to confidently adapt my own practice and now I can't wait to start teaching all those mamas to be!" Hannah Rutland
Meet Karen one of Amy's pregnancy & postnatal YTT graduates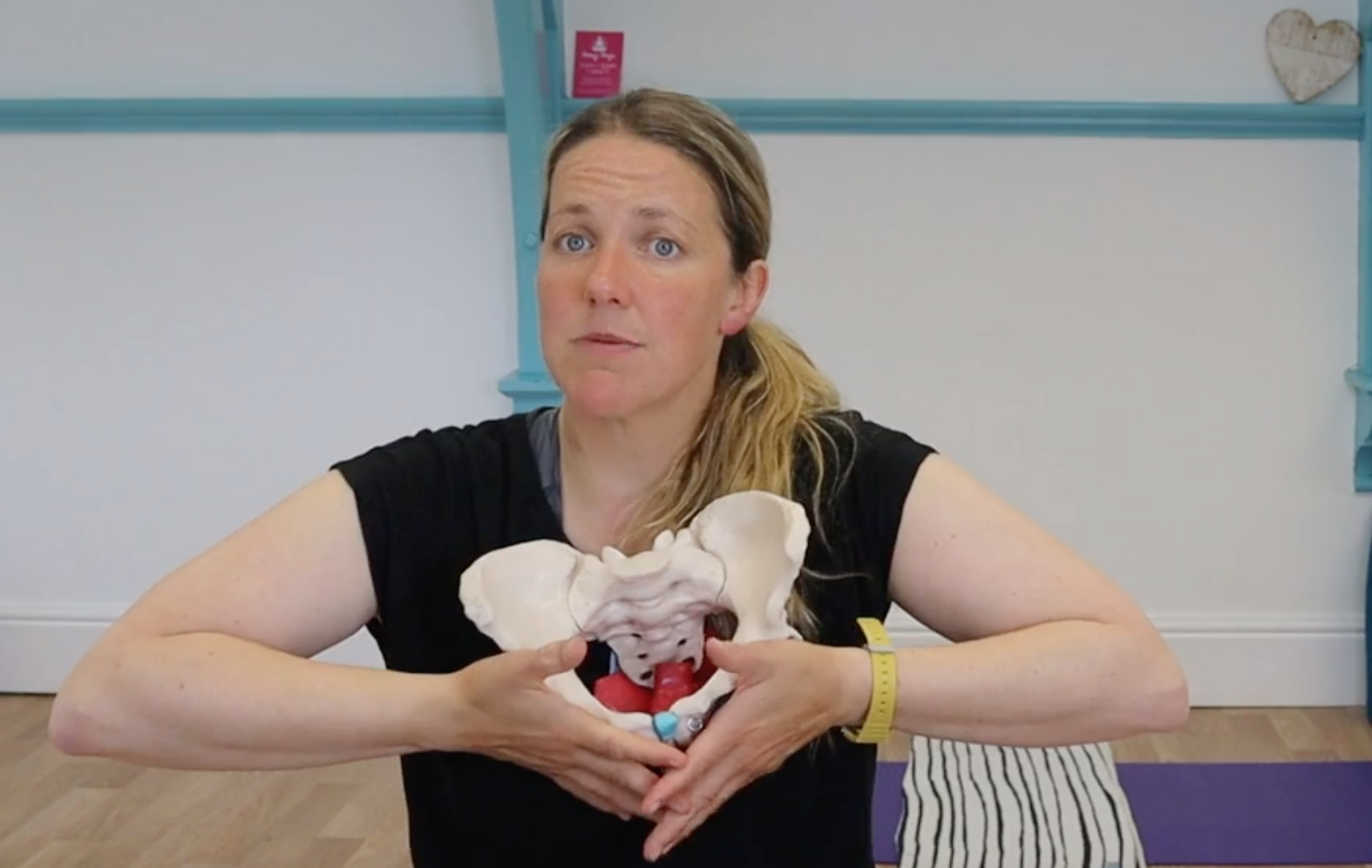 Meet Amy!
Amy is a Yoga Alliance Professionals senior teacher and trainer-pro. She is an experienced pre & postnatal yoga teacher and trainer and loves sharing her knowledge and wisdom with others.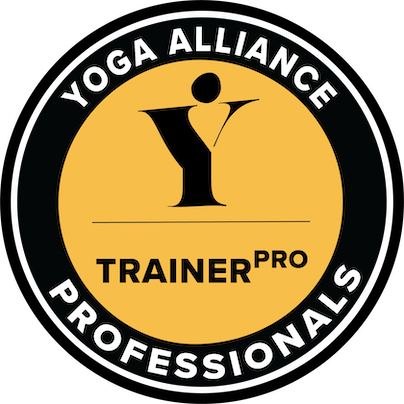 YAP specialist training accredited course
This specialist training course is accredited by Yoga Alliance Professionals UK (90 hours)